"China resolutely opposes the wrong practices and provocative activities of the US side regarding arms sales to Taiwan, sanctions on the CMC (Central Military Commission) Equipment Development Department and its leadership, illegal entry into China's territorial waters and maritime and air spaces near relevant islands and reefs, and wide-range and frequent close-in reconnaissance"
– China's National Defense in the New Era, The State Council Information Office of the People's Republic of China, July 2019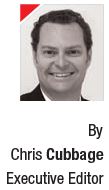 In a highly publicised opinion piece in early August, Andrew Hastie, Federal Liberal MP and chair of the parliamentary joint committee for intelligence and security referred to a distinct moment in modern history, which had largely been forgotten.
The moment is April 1, 2001 when a J-8 fighter jet from the People's Liberation Army Navy collided with a US Navy EP-3 signals intelligence aircraft, off the coast of Hainan Island. The 24 crew of the US EP-3 were held for 11 days by the Chinese government and the aircraft returned much later, in pieces, via a Russian Antonov cargo plane. Hastie wrote, "This was an early test for the Bush administration, only 10 weeks old. It was faced with brinkmanship, intelligence plundering and technology transfer." Just what China learned and took out of this incident may well have changed the course of this century.
Fast forward nearly two decades. A number of national security observers now hold the perception that we are in a pre-war phase between the USA and China. The risk of major military action is expected to rise steadily over the next decade as China progresses to "complete the modernisation of national defense and the military by 2035." In this context, Hastie observed, "The next decade will test our democratic values, our economy, our alliances and our security like no other time in Australian history."…Click here to read full article.