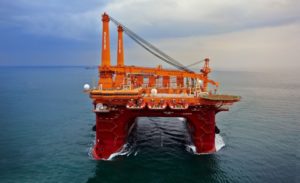 CMR Group, a marine automation and instrumentation specialists, has secured the first order from industrial conglomerate Kongsberg Maritime AS for new CCTV systems for two new semi-submersible heavy lift, construction and accommodation vessels.
The undisclosed deal, which includes spare parts and maintenance support, will see the supply and installation of CCTV systems for the OOS Serooskerke and OOS Walcheren, which are being built for China Merchants Heavy Industry (Jiangsu) Co. Ltd.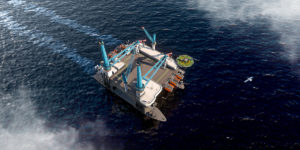 The CMR system, which will be d
elivered to CMHI in Shanghai, is part of contract work being undertaken by Kongsberg to supply and integrate all the vessels' electrical, telecommunications and integrated control systems.
Housed within IP rated, stainless steel enclosure housings, the CCTV systems will monitor hazardous areas and other critical components and machinery and will be designed and built to withstand the harsh and demanding operational conditions of the marine and offshore environment.
More than 140 cameras are being supplied as part of the deal, which will make it one of the largest CCTV systems of its type.
The first vessel is planned for a launch in Korea in 2018 with the second one set to follow at the beginning of 2019.
Brian Kim, managing director of CMR Group Korea, said: "We're delighted to have secured this work. It's a clear demonstration of our capabilities in this field and the project features a high level of complexity to ensure the integrated system performs reliably and effectively in a harsh and unforgiving marine environment.
"We have utilised customised engineering expertise to deliver advanced CCTV technology that not only meets compliance requirements but also provides high performance, long-life capabilities."
The CMR Group supplies instrumentation and controls for offshore platforms and vessels, marine, engines and industrial applications around the world. With core product groups including rugged cable systems, controls, custom products, electronics, alarm monitoring and safety systems, industrial sensors, and software the CMR Group is an engineering partner for the world's leading manufacturers.
Visit www.cmr-group.com