Editor's RSA Conference 2017 Review & Austrade Cyber Security Trade Mission
KEYNOTE TAKE-AWAYS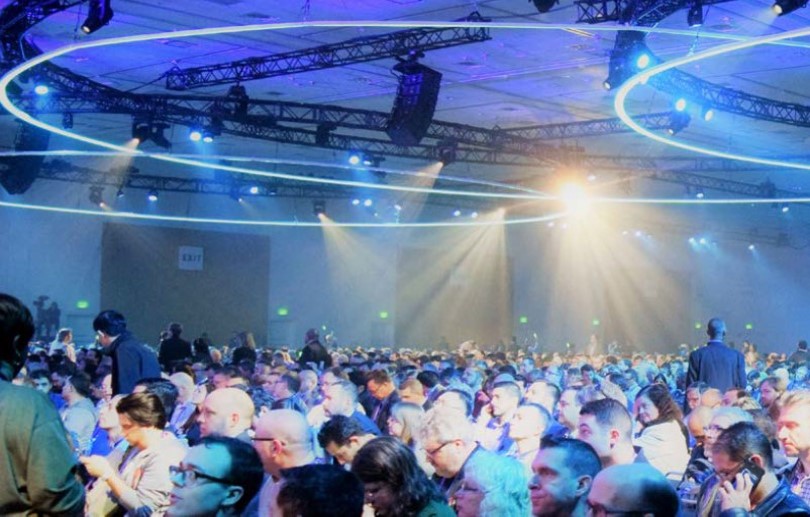 RSA is named after Rivest, Shamir, and Adelman, the three inventors of public-key encryption technology. The RSA Conference therefore is unsurprisingly the event where the cyber trends are set and the security deals are made. Situated in San Francisco, giving rise to Silicon Valley, the RSA Conference is recognised as the largest cybersecurity gathering on the planet and is a 'must-go' cybersecurity vendor-rich conference. The impact is obvious across the city. Bus stops, bill boards and key advertising locations are taken up by the likes of Cisco, HP, McAfee and Ixia. Purple RSA lanyards are proudly worn by up to 45,000 technology and security professionals, entrepreneurs, businesses and support staff as they crisscross the city, to and from hotels, meetings and micro events. All this creates a dominant presence and a city-wide 'cybersecurity' buzz. Even passing former RSA Security CEO Art Corveillo at pre-registration, and the early appearance of Michael Dell, both at the pre-event media and analyst function and on stage for the opening morning keynote, gave an initial and suitable appreciation of the importance of RSA Conference 2017 and what it will contribute to the global cybersecurity sector.
Opening with a monologue by actor John Lithgow, contemplating a world without security and without trust, naturally heightened the experience and created a 'rock concert' vibe. This adds to the natural spectacle, entertains and captivates the audience, and gets them ready to listen.
PLAN FOR CHAOS
"Embrace uncertainty and difficulty because human nature drives towards chaos. Chaos forces progress that can be painful and in these moments, our darkest and hardest, we have to stop and look in the mirror and ask 'what am I made of?' "
Dr Zulfikar Ramzon, RSA's Chief Technology Officer opened with a message speaking to the thousands of 'individuals' in the room. The message being "don't draw lines, draw connections." Directed towards the conference theme of 'business driven security', whether it's developing code, writing policies, managing teams or running businesses, today you need to be a business-driven security leader and living up to the expectations and redrawing the boundaries…Click HERE to read full review.