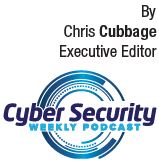 The enterprise security landscape has shifted, with organisations now required to manage a network of endpoints which are both physical and digital. Physical devices such as smartphones, tablets, wearables and sensors, are transmitting huge amounts of data through messaging, files, voice, video and texts. CIOs are faced with managing increasingly complex environments as a result, and their responsibilities for data integrity are mounting.
This is what BlackBerry calls the 'Enterprise of Things; (EoT), These connected 'things' have transformed how we work, deliver goods and services and solve problems, but they also leave companies vulnerable to breaches. To face the fundamental challenge, companies need enterprise communication and collaboration software and safety-certified embedded solutions that will keep data safe, but also embrace new technologies for better outcomes. This includes improving workflows by using secure connected things, allowing workplaces to blend across physical and virtual locations so staff work from anywhere, and extending your workforce to included trusted contractors and partners.
BlackBerry, traditionally well known as a hardware company, with strengths in security, has transitioned to a cybersecurity software company that secures all end-points and also provides enterprise cybersecurity services. True to its core, the company has remained strong in security, but now applies that to every layer of an enterprise and any IoT device, protecting against threats to apps, data, devices, networks, processes and autonomous systems. For customers in sectors such as government healthcare, manufacturing, finance and automotive, this approach has been critical in mitigating against risks of cyberthreats and data breaches…Click here to read full article.