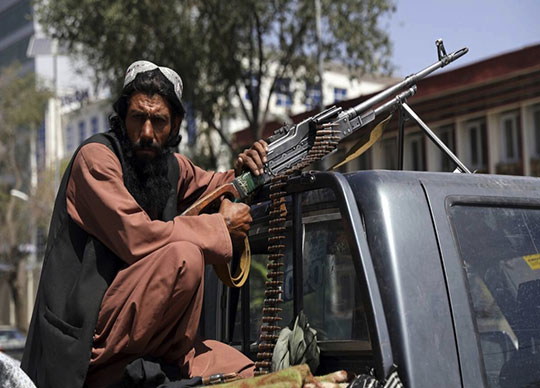 By Staff Writer
Even for a city as used to violent death as Kabul, the scenes after twin blasts tore through crowds thronging outside the airport in hope of evacuation were apocalyptic.
The double suicide bomb attack occurred on Thursday, killing scores of civilians and at least 13 U.S. troops, disrupting the airlift of tens of thousands of Afghans desperate to flee.
The attacks were carried out as U.S. forces raced to complete their withdrawal from Afghanistan, after President Joe Biden said the United States had long ago achieved its original rationale for invading the country in 2001. That is, to root out al Qaeda militants and prevent a repeat of the September 11 attacks on the United States.
The Taliban have sought to reassure Afghans that they would respect their rights and were not out for revenge.
The U.S. deaths were the first in action in Afghanistan in 18 months, a fact likely to be cited by critics who accuse Biden of recklessly abandoning a stable and hard-won status quo by ordering an abrupt pullout.
Kabul has endured frequent suicide attacks in the 20 years since the Taliban were first driven from power, and the city's residents have grown used to police and security teams sealing off the blast sites and carrying away the dead and wounded.
Now, as the wounded were helped away or carried off in wheelbarrows, it was shocked survivors who were left to stumble over the bloodstained corpses of dozens flung by the blast into a sewage ditch.
General Frank McKenzie, head of U.S. Central Command, said the United States would press on with evacuations, noting that there were still around 1,000 U.S. citizens in Afghanistan.
But several Western countries said the mass airlift of civilians was coming to an end, likely to leave no way out for tens of thousands of Afghans who worked for the West through two decades of war.
Western countries fear that the Taliban, who once sheltered Osama bin Laden's al Qaeda, will allow Afghanistan to turn again into a haven for militants. The Taliban say they will not let the country be used by terrorists.