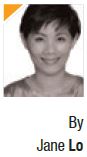 "Collaboration is a key ingredient to success in today's changing world", said Mr Patrick Tay Teck Guan (Member of Parliament, West Coast GRC and Assistant Secretary- General, NTUC), the Guest-of-Honor at ISACA Singapore Chapter's annual conference – Governance, Technology, Audit, Control, Security (GTACS) 2019.
Addressing GTACS 2019 theme of "Managing Change, Embracing Uncertainty", it is crucial to "stay ready, relevant and ahead of the curve", Mr. Tay said.
With rapid changes driven by the "ABCDEF" (acronym for "Artificial Intelligence, Blockchain, Cloud, Data, E-Commerce and Fintech), "expertise is no longer gained in a traditional 3-year program", he explained.
Instead, collaboration is key to promote the exchange of ideas, critical to the learning and upskilling process. "Speed to market" – the ability to respond and adapt to market changes – together with collaboration and skills are all the three essentials to "mange change and embrace uncertainty," he added. "And ISACA Singapore will continue to partner U Associates to promote and advance the education and professional development of technology audit and cyber security," he elaborated.
Indeed, "uncertainty is constant in this world", Mr Phoram Mehta (President, ISACA Singapore Chapter) noted at GTACS Opening address.
Economic crisis and corporate scandals, innovations and new information systems infrastructure have always raised expectations for improved standards, methods and techniques for controls and audits.
What is different today is the exponential rate of change: rise of automation, proliferation of devices, increased frequency of breaches such as the recent SingHealth incident, amongst many others.
Exchanging views on these tropical themes over networking breaks, ISACA members and industry thought leaders at GTACS 2019 also participated and shared through two dedicated tracks on topics of "Governance & Security + Compliance, Audit" and "Talent and HR".
GTACS theme "Managing Change, Embracing Uncertainty" was further expanded through industry talks ** which highlighted the need for proactive preparation and planning, and reflected the convergence of Cyber-Physical systems and an increasingly networked society…Click here to read full article.