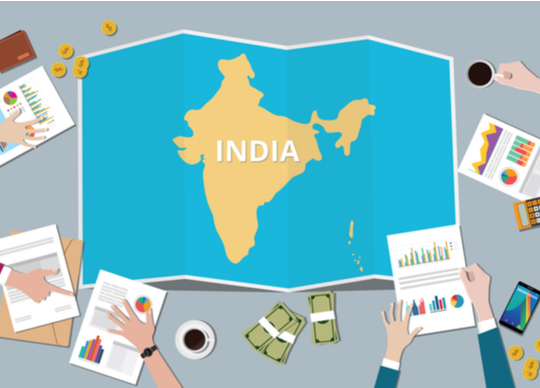 With receding COVID-19 cases along with strong external demand and conducive market conditions, India's real GDP is forecasted grow by 9.24% in 2021 and by 8.4% in 2022, fastest among all other major economies across Asia, according to GlobalData.
Hiring activities across sectors are likely to increase during October-December 2021 quarter, as economy gains traction with mass vaccination drive. Along with the vaccinations, the government's multidimensional approach through Atmanirbhar Bharath scheme, stimulus packages and easy monetary policy gave impetus to small businesses and set a roadmap for faster economic recovery.
From mid-August 2021, the daily new COVID-19 cases exhibited a declining trend with a recovery rate of 98.6% and fatality rate of just 1.35% of the total cases. As of November 2021, India has administered 1.14 billion doses, next only to China, which is said to have given over 2.41 billion doses to its citizens.
Gargi Rao, Economic Research Analyst at GlobalData, comments: "Indian economic growth scenario is different compared to the current global economic situation, which is suffering from energy crisis, supply chain disruptions, surge in inflation and new COVID-19 infections. The country's growth is based on quick rebound in manufacturing sector, which is gaining traction due to new export orders, input purchasing and hiring activities."
GlobalData forecasts India's economy to be the fastest growing economy with 9.24% growth rate compared to other major Asian economies such as China (7.94%), Singapore (6.29%) and the Philippines (5.24%) in 2021. Chinese economic growth lost steam due to recent energy crisis and supply chain disruptions leading to shutdown of major manufacturing units.
Rao continues: "The Purchasing Managers' Index (PMI) for manufacturing and services, which dipped to 48.1 and 41.2, respectively, in June 2021 amid the massive second wave, started improving since then and stood at 55.9 and 58.4, respectively, in October 2021. Hiring activity increased more than 200% (YoY) as of November 2021 across several sectors, including automotive, construction, transportation, and industrial goods. Overall foodservices sector witnessed a 738% (YoY) growth in hiring activity as of November 2021 due to low base effect compared to last year."
Rao continues: "Furthermore, India is focusing on fostering digital transformation to sustain stable economic growth. The private sector companies are set to become the drivers of digital growth. Major companies foresee a rebound in market confidence and stronger external demand conditions. As Indian companies shift to adopt green technologies, capacity expansion plans, product development and the offering of new services are growth opportunities which can aid faster economic recovery in the coming quarter."
However, global supply disruptions and energy crisis have put inflationary pressures on the economy along with increase in production costs across industries. As of October 2021, the wholesale price index shot up due to increase in fuel and manufacturing prices which might retard growth prospects for the country in short run.
Rao concludes: "With structural reforms taken by the government to attract foreign direct investment and foster simple procedures for setting up businesses, Indian market has strong potential to attract global investments in the short-term. Amid the global scenario of chips shortage, higher input costs and material shortages among major Asian economies including China, India has the potential to become a very attractive destination for investors."