Honeywell Trace™ latest software version significantly decreases data collection and troubleshooting times while reducing downtime and increasing user productivity
Honeywell has announced the latest release of its change management software, offering users across the process industries significant performance and time savings benefits. Honeywell Trace™ R130 delivers daily snapshots of control system configuration, changes and engineering anomalies that help amplify users' situational awareness, enabling optimization of system management.
As a result of the latest intellectual property and patented data collection techniques, the new release reduces total data collection time from days or even weeks to four to six hours for most systems. Trace captures the data with zero performance impact to the control system. The software also decreases incident troubleshooting time by up to 40 percent, offering a holistic view into system performance that helps to improve quality and reduce downtime. Process engineers or technicians using Trace R130 can be up to 50 percent more productive thanks to the consistent availability of accurate system information, enabling them to better plan daily maintenance, troubleshooting, quality and performance improvement activities.
"Honeywell Trace gives users a complete picture of what's changed in the past 24 hours," said Nick Parker, vice president and general manager of HPS' Lifecycle Service Solutions business. "Now plant managers, process and control engineers or safety teams can take almost immediate action to correct changes to improve process and system performance with less downtime."
Honeywell Trace R130 includes several class-leading features such as component view and search support for Honeywell Experion® PKS including:
Custom display files
Seamless navigation across multiple system views to facilitate investigations
Column filtering and re-sizing capabilities that enable clearer visibility of anomalies and changes
Expanded storage capabilities
Improved detailed parameter data and search functionality
System-class licenses that can be migrated along with users to future upgrades
New perpetual and term licensing options.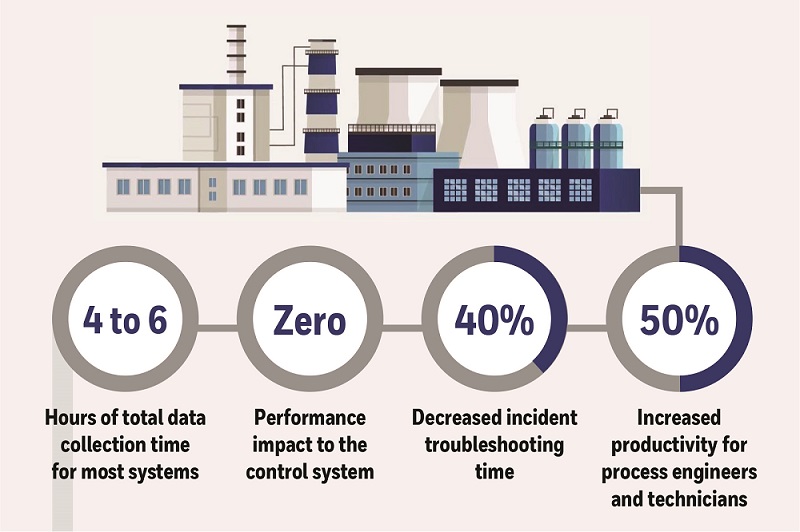 For more information, visit Honeywell Trace.
Honeywell Process Solutions (www.honeywellprocess.com) is a pioneer in automation control, instrumentation and services for the oil and gas; refining; energy; pulp and paper; industrial power generation; chemicals and petrochemicals; biofuels; life sciences; and metals, minerals and mining industries. It is also a leader in providing software solutions and instrumentation that help manufacturers find value and competitive advantage in through Honeywell Connected Plant, Honeywell's Industrial Internet of Things (IIoT) solution. Process Solutions is part of Honeywell's Performance Materials and Technologies strategic business group, which also includes Honeywell UOP (www.uop.com), a leading international supplier and licensor of process technology, catalysts, adsorbents, equipment, and consulting services to the petroleum refining, petrochemical, and gas processing industries.
Honeywell (www.honeywell.com) is a Fortune 100 technology company that delivers industry specific solutions that include aerospace products and services; control technologies for buildings and industry; and performance materials globally. Our technologies help everything from aircraft, buildings, manufacturing plants, supply chains, and workers become more connected to make our world smarter, safer, and more sustainable.  For more news and information on Honeywell, please visit www.honeywell.com/newsroom.