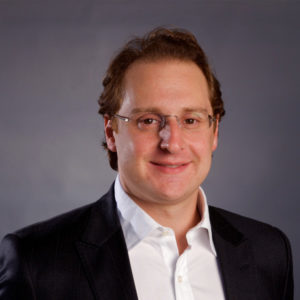 Equinix, Inc. (Nasdaq: EQIX), the global interconnection and data center company, has announced the appointment of Jeremy Deutsch, a ten-plus year Equinix veteran, as President of Asia-Pacific. In this role, Deutsch will be responsible for the regional management, strategy and growth plans for Equinix in Asia-Pacific, including existing operations in Australia, China, Hong Kong, Indonesia, Japan, Korea and Singapore.
Deutsch will succeed Samuel Lee, who has been in the role of President of Asia-Pacific since 2008. Deutsch will relocate from Sydney to Hong Kong and report directly to Karl Strohmeyer, Chief Customer and Revenue Officer.
Highlights/Key Facts
Deutsch joined Equinix in 2008 as Sales Director of Equinix Australia. In that role, he had successfully grown the business and the team in the country, and he had ranked as the company's top-performing sales leader in the Asia-Pacific region for three consecutive years. In 2014, Deutsch was promoted to Managing Director of Equinix Australia, leading the company's business strategy in Australia. In 2018, he led the company's US$804 million acquisition and integration of Metronode, adding 10 data centers, which made Equinix the market leader in the country.
Deutsch has more than 19 years of experience in the information and communication technology (ICT) industry. Prior to joining Equinix, he was General Manager of Products at Unwired Australia, a SingTel Optus group company, managing product strategy, alliance partnerships and user experience delivery. He also worked for Pihana Pacific, which was acquired by Equinix in 2002, where he supported all aspects of its sales process and managed the life cycle of existing and new products.
Quotes
Karl Strohmeyer, Chief Customer and Revenue Officer, Equinix
"Jeremy has a successful track record of growing and managing Equinix's business in Australia over the last decade. His tenured experience working with customers as well as running Equinix's business in Australia uniquely contributed to our success there, and I look forward to working closely with him on our growth strategy in all of Asia-Pacific."
Jeremy Deutsch, President of Asia-Pacific, Equinix
"I am incredibly honored and thrilled to now serve the company in the role of President of Asia-Pacific. Asia-Pacific continues to be one of the fastest growing regions for us with both our global and local customers moving quickly to digitize their businesses and expand across our platform, and we continue to grow our business here. Together with the world-class Asia-Pacific team, we will continue to deliver unmatched services to our customers to accelerate their digital transformation journeys."