"I'm going to be brutally honest. We are in the fight of our digital lives and we are not winning… we are facing 21st century threats, with 20th century technology and with a 19th century bureaucracy." – Michael McCaul, House Homeland Security Committee Chair, 14 February, RSA Conference 2017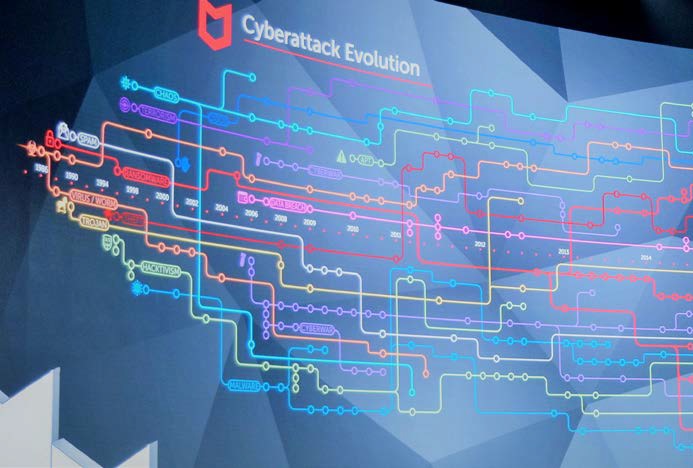 It's been a busy first quarter to 2017. We've attended the RSA Conference, CiscoLive! and we now head to the ACSC Conference and more. The cybersecurity industry is buzzing. But is this a good thing? Be it record spikes in ransomware, DDoS attacks and manipulation of information systems to influence elections or commit fraud on a massive scale, the Internet is clearly an unsafe place. Add to this the use for terrorist financing, recruitment and radicalisation.
The RSA Conference hardly put me at ease in terms of the cybersecurity challenges ahead of us. 'Nuclear' and 'Atomic' were two ear-pricking words used in the opening keynote sessions. Read Part 1 of my RSA review to find their context. Yet regardless of the context, these terms already have a place in the threat landscape and need to be acknowledged by Governments throughout the world and at all levels – that includes State and Local, not just Federal.
CiscoLive! in Melbourne was inspirational yet again, as this vendor links their distributed network architecture (DNA) and partner community solutions with a look out to the future in the next 3 – 5 years. Indeed, this year they went out to 10 – 15 years, predicting 500 billion devices will be connected to the Internet in this time. Kevin Bloch, Chief Technology Officer for Cisco outlined how, as a company spending $6 billion a year on research and development, as well as making many acquisitions, they need to understand what the micro transitions are and then look from the outside in, as well as to customers, partners and the media. Such as why is Cisco making investments in some areas and not others? It's not just about the technology, it's also about the timing. The world is moving from a 'world of data' to a 'data driven world' – there is a clear divergence occurring from the 'old world' to a new world of digital platforms, data intensive +AI (artificial intelligence), global scales and innovation investment in what is a boundary-less market. Indeed, according to Cognizant's Frank, Roehrig and Pring, "we are now entering the 'digital build-out' phase of the fourth industrial revolution."…Click HERE to read full article.