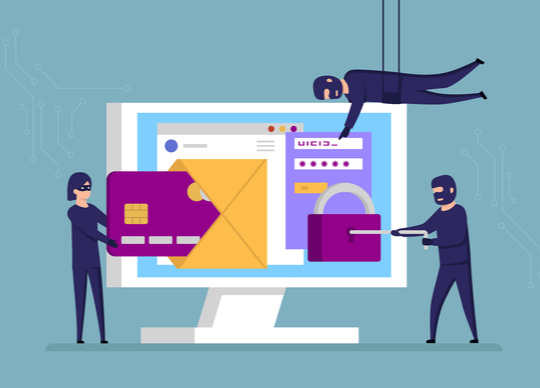 ESET has released the results from its APAC Consumer Cybersecurity Survey, revealing three in five (62%) respondents in APAC said they have experienced a cyberattack or online threat in the past 12 months.
The survey was conducted earlier this year with 11,200 respondents from Hong Kong, India, Indonesia, Malaysia, Singapore, Taiwan, and Thailand.
Of the seven APAC markets surveyed, India (81%), Thailand (65%), and Taiwan (63%) had the highest number of respondents who have experienced a cyberattack or online threat.
Across the surveyed markets, the most common forms were attributed to malware/virus attacks (17%), theft of personal data (13%), and social media breach or duplication (11%). Only about 23% of respondents installed free or paid antivirus/security app on their mobile devices.
Respondents were asked if they experienced at least one cyberattack or online threat such as malware attack, theft of personal data and social media breach in the past 12 months.
CONSUMERS' VIGILANCE IS CRITICAL AS ONLINE SHOPPING SCAMS ARE RIFE
Around two thirds (67%) of surveyed respondents indicated that they have come across online scams.
The number of respondents who said they came across online scams.
The most common types of scams were online shopping (21%), social media (18%), investment (15%). With close to half of surveyed respondents saying that they shop online at least once a month, it is critical for consumers to remain vigilant when engaging in online transactions.
The most common outcomes for online shopping scam victims across APAC.
Moreover, more than half of the respondents in APAC trust the security measures by online retailers completely. 45% and 23% of respondents from Thailand and India respectively, also indicated that they would continue shopping at an online retailer even after a data breach, regardless of the security status thereafter.
To protect themselves from scams, consumers should take precautions when shopping online. Fortunately, more than 90% of surveyed respondents take some form of precaution when shopping online, with checking for product/seller reviews being the most popular method of assessing a retailer's legitimacy across APAC.
CHILDREN ARE VULNERABLE AND NEED GUIDANCE IN AN INCREASINGLY DIGITAL WORLD
With the pandemic resulting in a hybrid model of learning, children's risk exposure via devices and through various online platforms offering services ranging from collaboration, online learning and video streaming to online games and social media is growing. This puts them at greater risk of encountering online threats, and it is important to teach children the essential skills to remain safe while navigating in an online environment.
The survey revealed that 95% of respondents who are parents from Indonesia have never spoken to their children about cybersecurity, and this remains significantly high in the region – over three out of four (77%) respondents across APAC have never spoken to their children about the issue. To ensure that minors are protected in the digital world, parents should have a hand in demonstrating the threats that the online world poses. 32% of parents from Thailand and 25% from Hong Kong also said that their children have been exposed to inappropriate content online.
The number of respondents who said they have never spoken to their children about cybersecurity.
Most parents (90%) in APAC did take actions to ensure their children's online safety. Popular methods include limiting the amount of time their children spend online (31%), using parental control applications (29%) and checking what apps are installed on their children's devices (24%).