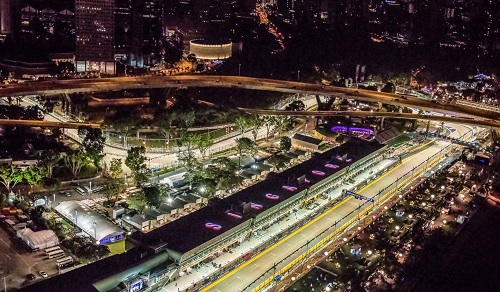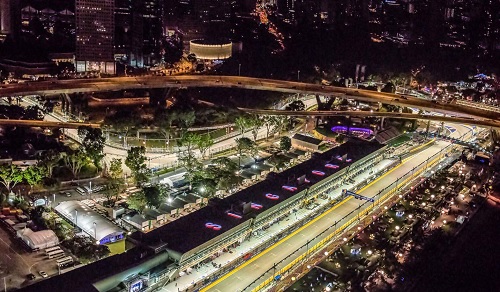 The Singapore GP, which took place from 14th Sept to 17th Sept, on a floodlit street circuit against a backdrop of historic landmarks and glittering modern skyscrapers, is also famed for its off-track action. Memorable headline acts such as Bon Jovi, Lady GaGa, Shikira had entertained the Padang crowd in the past, and highlights this year included Ariana Grande, OneRepublic, and Seal. For four days, Singapore swung into party mood with motor and music fans descending on the island-city to join in the F1 excitement, visit the touristy attractions sample the local cuisines, and meet business contacts and network. The Singapore GP with its compelling television and photos is not possible without the extensive and complex preparations and logistics – construction and coordination to host and run a world-class race began months before, including the preparations to collect, protect, store and secure data.
"This sport is so rich in formation and data." said Chase Carey, Formula One ® Chairman and CEO, the American who took over from long-time supremo Bernie Ecclestone 6 months ago.
When Singapore hosted the first night race in F1 history in 2008, Ecclestone hailed it as the "crown jewel" of the sport. Chase Carey, highlighting the uniqueness of the night race in Singapore, said the Singapore F1 is a "signature race" that "anchors" F1's Asian strategy. In the world of F1, each Team hosts a treasure trove of data – or the "crown jewel" of confidential and sensitive data, ranging from car design to engine performance – assets critical to the accomplishment of the Team's goals and need to be secured and protected against breaches and intrusion.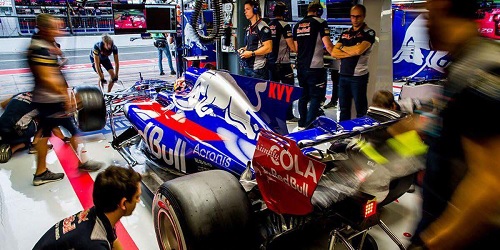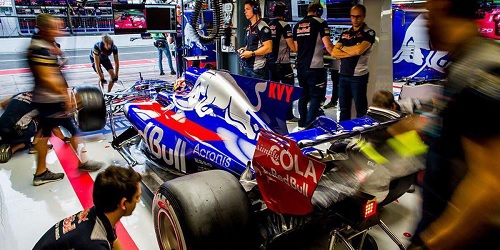 Data analytics plays an extremely critical role in monitoring and optimizing the performance of Formula One ® cars. Today's heavily instrumented F1 cars are equipped with hundreds of sensors on each car, capturing vital statistics such as tyre pressure, fuel burn efficiency, wind force, GPS location, engine and brake temperature. These are analysed real-time in a continuous feedback loop by the Team's crew, track-side engineers and operations analysts on-site and back at headquarters – to monitor competition, car and track conditions, and to adjust race strategy.
Performing at the highest level of competition where a difference of a fraction of a second could either win or lose the Team a podium finish, the technological ability to measure and react on such metrics culled from the chassis, tyres, and throughout the engine to maximise the car's performance, is crucial to the Team's winning strategy.
The data also contributes crucially to simulations and modelling that are as sophisticated as Aerospace industry technology in predicting the car's performance and safety. Information such as car's speed, stability, aerodynamics performance and tyre degradation are fed into test runs, to design a car that is capable of performing at its optimal best. And this search for perfection continues up to the day before the race.
The value of the gigabytes of data tracked, monitored, stored, analysed during practice runs and race day, and post-race day is unquestionably an important source of competitive advantage.
So, how do F1 Teams protect and secure the data against breaches and intrusions?
We followed Acronis who has had the pleasure of being the very first Singaporean company to have been featured as a sponsor on a Formula 1 car – the Scuderia Toro Rosso racing team, in the days leading up to the 2017 Formula One© Singapore Airlines Singapore Grand Prix…Click HERE to read full article.