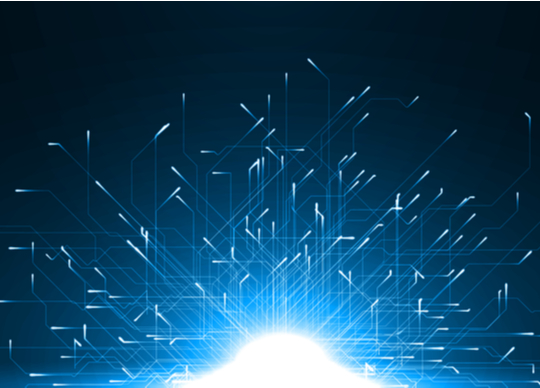 By Staff Writer
A Chinese company that develops and builds unmanned sea surface vessels (USVs) is working on dynamic cooperative confrontation technology, or swarm technology, that could give the unmanned vessels the ability to harass and expel other vessels in disputed and contentious waters.
Guangdong-based Yunzhou-Tech is behind the unmanned surface vessels. Historically, the company has focused on hydrology research, scientific exploration, hydrographic surveys, and emergency search and rescue.
But prominent Chinese Communist Party news outlet, The Global Times, is reporting Yunzhou-Tech is expanding into the military and security sphere, developing high-speed USVs for the Chinese Navy that work collaboratively in swarms.
Yunzhou-Tech has released a video that shows six USV's coordinating an attack on a "target" vessel. According to The Global Times, the USV's can intercept, besiege, and expel "invasive" vessels.
"The company has ten technologies that lead the world, and its ship drone technology is at a similar level with the US," Yunzhou-Tech founder, Zhang Yunfei, told the news outlet.
There are disputed maritime and island claims across the South China Sea region. China claims extensive sovereignty in the area that total three million square kilometres. However, many of those claims are contested by Brunei, Indonesia, Malaysia, the Philippines, Taiwan, and Vietnam.
At stake are abundant fishing grounds and rich natural resources. The South China Sea contains an estimated 11 billion barrels of untapped oil and 190 trillion cubic feet of natural gas.
China is also constructing military and industrial outposts on artificial islands built in disputed waters.
According to The Global Times, the drone swarm can make decisions on its own in highly dynamic and complex environments. In 2018, Yunzhou-Tech set a USV swarm record, sending 56 drones offshore to demonstrate the capabilities of their technology.
At the time, Yunzhou-Tech used the opportunity to verify the effectiveness of route planning, formation control and conflict resolution algorithms within the swarm cluster.
According to the company's website, their L30 unmanned "security patrol" vessel has a maximum speed of 40 knots per hour and can travel for 280 nautical miles at a cruising speed of 20.5 knots per hour.
Built of either carbon fibre composite materials or fibre-reinforced plastic, the L30 is 7.5 metres long and has a displacement of 4,400 kilograms.
Yunzhou-Tech admits they are yet to perfect the USV swarm technology, saying it remains challenging to control routes, maintain accuracy and stabilize the platforms in the ocean environment. Issues of mutual perception, information fusion and action decision making also need more work.
The global market for USVs is expected to reach US$1.33 billion by 2030. While USV's are becoming relatively common in commercial, research, and search and rescue roles, fewer countries are using USVs for military and security purposes.
In September, the US military launched an SM-6 missile from an unmanned ship under its "Ghost Fleet Overlord" program. One month later, the US Fifth Fleet incorporated USVs in an exercise off the Bahraini coast for the first time.
However, China is now the only country to demonstrate the swarm capabilities of USV technology and explicitly define its potential role in warding off other vessels.