BeyondTrust has announced the winners of its annual Partner Awards – Asia Pacific and Japan, recognising ten top-performing individuals and businesses that played a pivotal role in elevating BeyondTrust's operations in the region throughout 2018.
The awards encompass three main categories: the Sub-Regional Awards recognise resellers that achieved operational and sales excellence in one of the three sub-regions–Australia and New Zealand, North Asia, and South East Asia; the Regional Awards recognise resellers and distributors that excelled in their contribution to BeyondTrust's operations in Asia Pacific and Japan; and the Individual Awards celebrate the top individual achievers in the region.
This year BeyondTrust introduced a new award category for "Outstanding Individual Performance of The Year." This award recognises an individual who has contributed the most to the region's bottom line, whilst being "the" champion for BeyondTrust, personifying the brand's mission, vision, and work ethic.
"We are honoured to celebrate our most valuable partners in Asia Pacific and Japan," said Joe Schramm, Vice President for Strategic Alliances at BeyondTrust. "Channel partners are an essential part to BeyondTrust's success and strategy for growth, especially in such a diverse market like Asia Pacific and Japan. BeyondTrust is on a mission to revolutionise the way the world secures and manages privilege access, and I am confident we will achieve this goal with our great network of passionate and dedicated professionals in this region."
The BeyondTrust Partner Award Winners for 2018 are:
SUB-REGIONAL AWARDS
Partner of The Year, Australia & New Zealand – Identity Solutions Australia Pty Ltd
Partner of The Year, North Asia – Kernel ITC Inc
Partner of The Year, South East Asia – British Telecom Global Solutions Pte Ltd
REGIONAL AWARDS
Emerging Reseller of The Year – Impact Business Solutions Sdn Bhd
Reseller of The Year – British Telecom Global Solutions Pte Ltd
Distributor of The Year – BizHub Co Ltd
INDIVIDUAL PERFORMANCE AWARDS
Engineer of The Year – Kelvin Lou, iTrustech Pte Ltd
Sales Person of The Year – John Crawford, Packet Technologies Ltd
Product Manager of The Year – Mark Huang, SecureCraft Pte Ltd
Outstanding Individual Performance of The Year – John Hwang, BizHub Co Ltd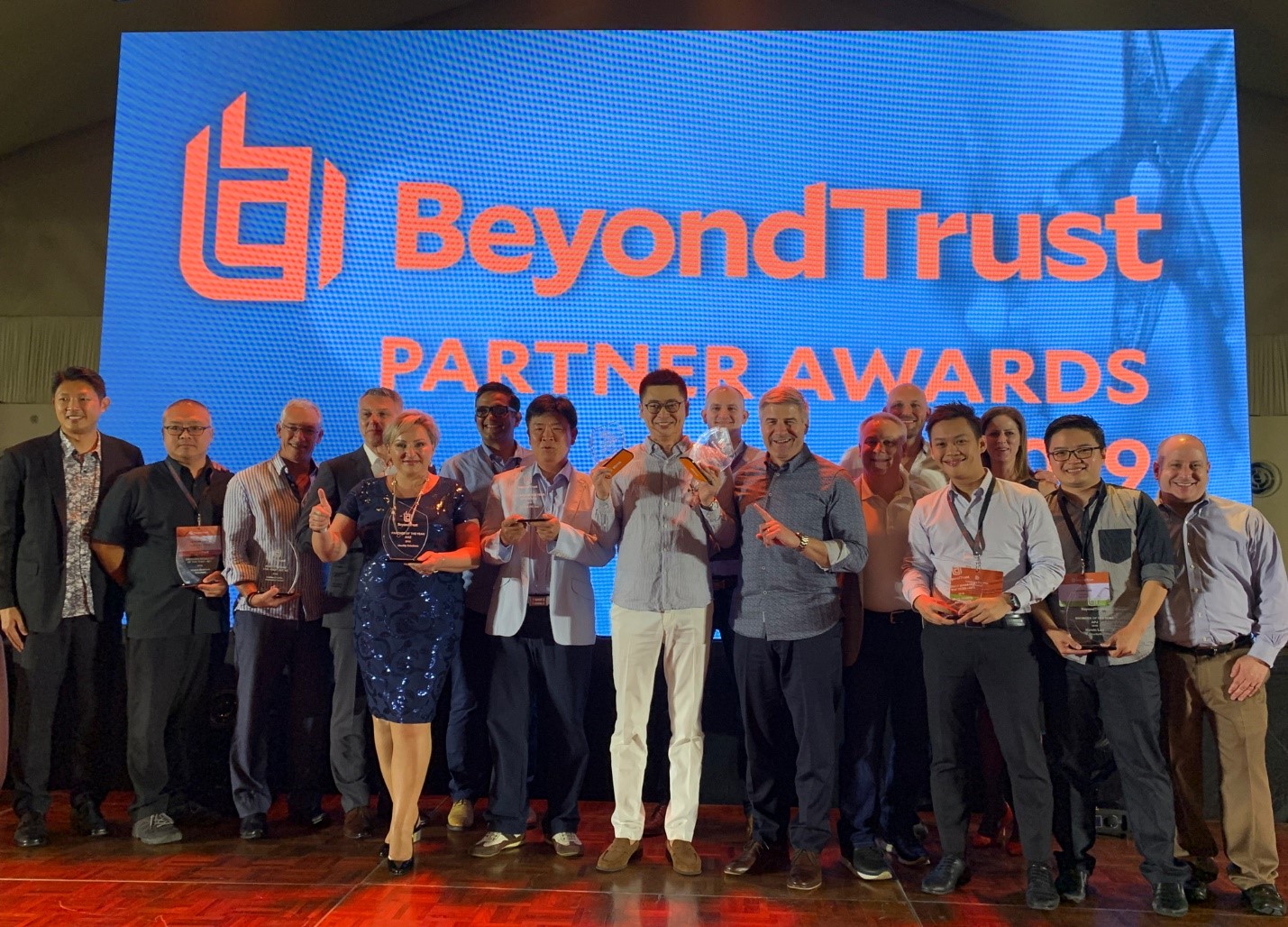 About BeyondTrust:
BeyondTrust is the worldwide leader in Privileged Access Management, offering the most seamless approach to preventing data breaches related to stolen credentials, misused privileges, and compromised remote access. Our extensible platform empowers organisations to easily scale privilege security as threats evolve across endpoint, server, cloud, DevOps, and network device environments. BeyondTrust unifies the industry's broadest set of privileged access capabilities with centralised management, reporting, and analytics, enabling leaders to take decisive and informed actions to defeat attackers. Our holistic platform stands out for its flexible design that simplifies integrations, enhances user productivity, and maximises IT and security investments. BeyondTrust gives organisations the visibility and control they need to reduce risk, achieve compliance objectives, and boost operational performance. We are trusted by 20,000 customers, including half of the Fortune 100, and a global partner network. Learn more at www.beyondtrust.com.