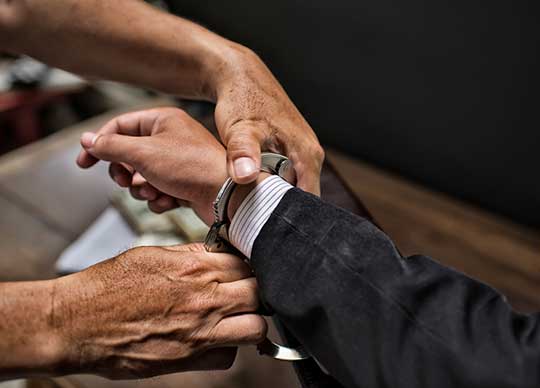 Kroll has revealed that the world's largest companies were feeling the greatest impact of corruption and illicit activity in 2020.
Kroll's Global Fraud and Risk Report shows that respondents in Australia had low confidence in their organisations' ability to identify bribery and corruption risk, with fewer than two-thirds (58%) saying it was given enough attention and investment at board level – well below the global average (72%), and one of the lowest in the world.
According to the Report, 57% of global respondents at companies with a turnover of more than US$15 billion (bn) reported a very significant impact of illicit activity, such as fraud, corruption and money laundering on their organisation, with a further quarter (25%) describing the impact as somewhat significant.
This trend continued for firms with an annual revenue of between US$10 bn–US$15 bn, with 48% of respondents saying their organisation had been very significantly impacted and 44% reporting the impact was somewhat significant.
The global survey results also highlighted that corporates were placing an increased focus on proactive measures to manage bribery and corruption risk, including enterprise-wide risk assessments (82%) and the use of proactive data analytics (86%). However, despite these defences being employed, 82% overall still felt corruption and illicit activity were having a significant impact on their organisation.
Kroll's report showed that organizations around the world were feeling vulnerable to both internal and external threats, with nearly half (46%) of global respondents citing lack of visibility over third parties as the number one threat relating to bribery and corruption risk, followed by weaknesses in internal record-keeping (31%), and employees' actions at 23%.
Cem Ozturk, Australia Managing Director, Forensic Investigations and Intelligence at Kroll, commented:
"Australian firms are respected international players that punch above their weight and operate in a range of high-growth markets. But COVID-19 has almost uniquely isolated Australia, decreasing visibility and control over complex global supply chains, and increasing third-party fraud, bribery and corruption risks.
At the same time, there is heightened public and board concern over ESG issues – particularly Modern Slavery and environmental destruction issues – which we know from decades of experience across emerging and developed markets are very frequently correlated to issues of bribery and corruption."
"In Australia, our relatively low level of enforcement action coupled with an under-investment in risk mitigation – especially in crossborder scenarios – could be further contributing to increased exposure and risk, signalling a clear need for stronger deployment of defence measures such as intelligence-led risk assessments and technology-enabled due diligence to help manage third-party risks."
Gary Gill, Head of Investigations in Australia, Forensic Investigations and Intelligence at Kroll, added:
"In today's complex and COVID-disrupted environment, businesses need to fully understand the nature and source of the threats they face. Threats from the trusted insider are often underestimated, particularly with the greater prevalence of employees working from home, while external threats from third parties are completely overlooked in many cases. For most businesses, fraud, bribery, and corruption are inherent risks in the supply chain and a failure to understand these risks, whether from insiders or external parties, can have very significant consequences. "
"Company culture also remains a key component of any successful strategy to curb fraud, bribery and corruption risk. People commit fraud, bribery and corruption and they also remain the most effective weapon in managing the risks posed by these financial crimes. Systems, processes and controls are very important but, without the right culture, they simply don't work. As the saying goes, culture eats strategy for breakfast."